Girl Scouts Space Sciences Badge Resources
Adult
Welcome amateur astronomers! Here you'll find resources to help you make meaningful connections with Girl Scouts and help them earn their Space Science badges.
Girl Scouts of the USA offers Space Science badges for girls in kindergarten through twelfth-grade. Earning each badge includes an "observing" component, with troops encouraged to reach out to local astronomy clubs, so be aware that troop leaders may contact you to attend one of your club events. You can share your love of the sky as you help girls unleash their G.I.R.L. (Go-getter, Innovator, Risk-taker, Leader)™ potential! Learn about the
Girl Scout Difference
and how the Girl Scout Leadership Experience helps girls thrive.
Astronomers - before you go further,be sure to take a look at this video series forwelcoming Girl Scouts at your events!
Overview - Girl Scout Space Science Badges
Every level of Girl Scout (GS) Space Science badge offers opportunities for Girl Scouts to partner with their local clubs to complete badge steps.
Click the icons below to find out more!
Activities - Partnering on Girl Scout Badges
Find out how to connect what you already do at Star Parties with Girl Scouts to complete Space Science badges steps at every level.
Working with Girls & Girl Scouts
Space Science badges are designed to increase girls' space science interest, confidence, competence, and understanding of STEM value to people and society.
Learn more about the Reaching for the Stars: NASA Science for Girl Scouts project through our partners
We are always updating our resources - let us know if you don't find something you're looking for!

Last update: May 21, 2021
Night Sky Network members bring astronomy to the public!
Find clubs and events near you on the NSN locator page. And find virtual events here!

Follow us on Facebook , Twitter and Instagram for the latest NSN news and outreach photos, and subscribe to our YouTube channel for recordings of our monthly astronomy webinars, as well as archives of our Outreach Toolkit demonstration videos. #NightSkyNetwork #AstronomyOutreach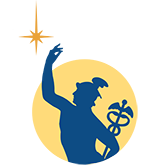 The NASA Night Sky Network is managed by the Astronomical Society of the Pacific. The ASP is a 501c3 non-profit organization advancing science literacy through astronomy.