Girl Scouts Space Sciences Badge Resources
Adult
Welcome amateur astronomers! Here you'll find resources to help you make meaningful connections with Girl Scouts and help them earn their Space Science badges.
Girl Scouts of the USA recently released Space Science badges for girls in kindergarten through twelfth-grade. Earning each badge includes an "observing" component, with troops encouraged to reach out to local astronomy clubs, so be aware that troop leaders may contact you to attend one of your club events. You can share your love of the sky as you help girls unleash their G.I.R.L. (Go-getter, Innovator, Risk-taker, Leader)™ potential! Learn about the

Girl Scout Difference

and how the Girl Scout Leadership Experience helps girls thrive.



On this page, you will find resources to help make your outreach more inclusive:
Here's why inclusive outreach matters

Getting ready for the new Girl Scout space science badges

In-person and online workshops

Resources and techniques for working with girls

Videos and articles connected to diversity and fairness
1) Why Inclusive Outreach Matters
Take a test designed by Harvard on Gender and Science to learn more about your own biases. Everyone has them; find out about yours.
2) Girl Scout Space Science Badges
Read more about the topics covered in the Space Science badges and how amateur astronomers can support Girl Scouts at the telescope and beyond:
3) In-person and Online Workshops
The Astronomical Society of the Pacific is offering workshops aimed at doing great outreach with girls. To find out more or to schedule a free workshop for amateur astronomers, contact Theresa Summer.
If you are a Girl Scout Volunteer looking for astronomers, find your local club here.
Upcoming online workshops -
The next session is scheduled for June 14 - July 2, please apply by May 31.
Find out More and Register Here
Future sessions are planned for August, 2021 and beyond.
If you are interested in joining a future workshop, please email:
tsummer@astrosociety.org
Past workshops include North Carolina, Ohio, Missouri, SF Bay Area, and RTMC in S. CA.
4) Resources and techniques for working with girls
5) Videos and articles connected to diversity, fairness, and highlighting women's contribution to space science
Do you have other resources you think should be included? Let us know!

Last update: Feb 2, 2021
Night Sky Network members bring astronomy to the public!
Find clubs and events near you on the NSN locator page. And find virtual events here!

Follow us on Facebook , Twitter and Instagram for the latest NSN news and outreach photos, and subscribe to our YouTube channel for recordings of our monthly astronomy webinars, as well as archives of our Outreach Toolkit demonstration videos. #NightSkyNetwork #AstronomyOutreach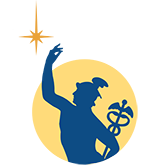 The NASA Night Sky Network is managed by the Astronomical Society of the Pacific. The ASP is a 501c3 non-profit organization advancing science literacy through astronomy.