Five Tips for Girl-Friendly Astronomy Events
Adult
What can astronomy club members do to make events
more welcoming to girls and women?
Look around your club. If you notice that women and younger members are missing, your club is not alone. The "greying" of astronomy clubs has been noticable for decades now. And across the country, more than 80% of club members are men.
Space can be exciting to everyone, regardless of age or gender. The
Reaching for the Stars: NASA Science for Girl Scouts
team created these 5 short videos that give you simple techniques to broaden your clubs's interest and membership. Practice these techniques on your own or with your club and notice the difference a few small changes can make to your engagement with girls and everyone.
Learn more about the
Reaching for the Stars: NASA Science for Girl Scouts
project through our partners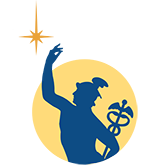 Video series funded by Reaching for the Stars: NASA Science for Girl Scouts
led by the SETI Institute (NASA Cooperative Agreement #NNX16AB90A)
Last updated: Feb 22, 2022